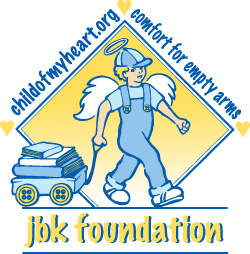 This year, jbk foundation will NOT be sponsoring a Walk To Remember. As many of you know, jbk foundation is a small non-profit, created in memory and honor of our son James, and its activities are coordinated almost exclusively by our family. The logistics involved in coordinating what has become such a large event in Cleveland from our office in Florida -- we hosted over 400 walkers last year -- have become overwhelming. And in any grief journey there are times when you stop and evaluate what it is that helps bring peace and joy.
The Walk, while still healing and lovely for many, is no longer so for us. It is time for us to stop walking, catch our breath, and turn in a new direction.We hope that all the families who were planning to join us this year will find a way to gather together for their own memorial walks -- by the Cleveland museums, at a park, or around the block. A group of 400 does not make the Walk any more memorable. Where two or more are gathered, there is love.
Please check back here as we keep you posted on how jbk evolves. We will continue our grief support outreach to hospitals in Cleveland and expand that support to where we are now in Florida (Lisa, Steve, and Grace) and New Hampshire (Caroline at Dartmouth College). We hope jbk foundation grows as James would have if he were here with us -- in fits and starts, a step forward and one back, in ways we can predict and in others that surprise and delight us.
With peace, hope and love,
Lisa, Steve, Caroline, and Grace Knoop
James Bennett Knoop Foundation